Night-E-Bunz is the newest addition to my diaper line. I have been working on it for a while and since July I was on vacation so I didn't get to launch them as soon as I would have liked.
Retail Pricing for the UnSnapped Night-E-Bunz will be $25.00 plus shipping.
The introductory offer will be $20.00 plus shipping- Limit 2 per person.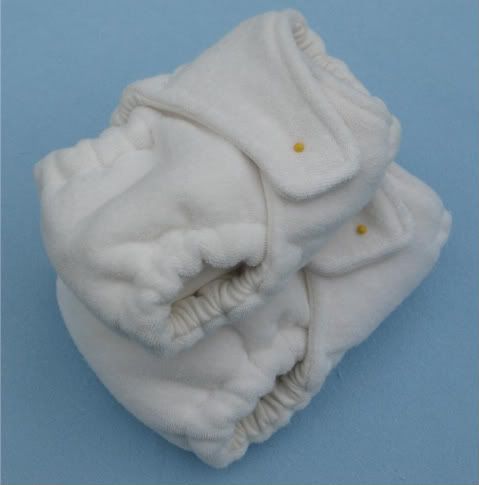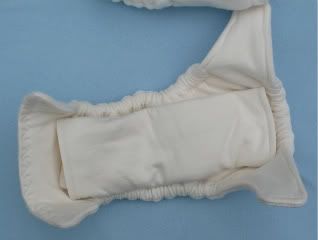 Picture of the back- This is a small and medium size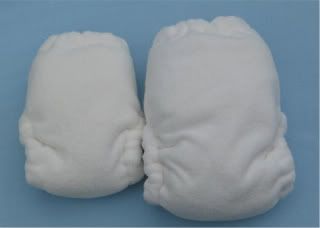 Simple Bamboo Terry Nightime Fitted- Bamboo terry outer for wonderful snappiness LOL and Bamboo fleece for the rest of the diaper. 10 layers will be sure to keep your child through the night.
Super Soakers this is for you! No matter what you have done you need to use sposies at night because he wakes up wet? Please let me know.. I am also going to do a special 16 layer nighttime diaper with 2 tri folding soakers so this will still dry fast. A bit more bulky but I am hoping it will hold even the biggest super soakers! I have had 1 child give me a run for my money and Im hoping this will be the solution! There will be a slot at my store
River City Boutique
for a super soaker spot it will be priced accordingly.
Evan is my Chunki Beast- He is 32lbs almost 22months in the OneSize. Evan was very mad at me.. I wouldn't let him have the camera so he threw a drama fit!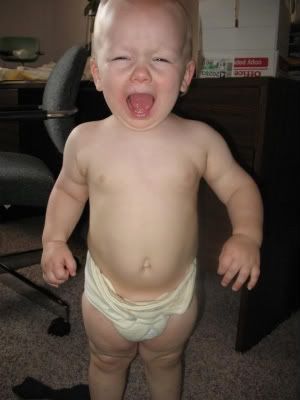 My neice at 7 months at 17lbs testing a small for me.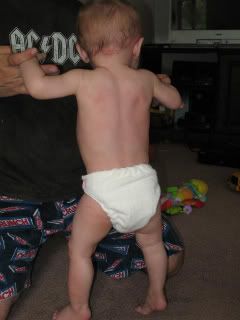 .
My other neice at 6 weeks old trying a OneSize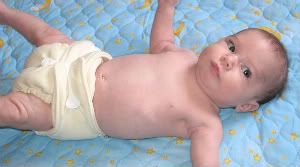 See how tiny my niece was in this OneSize Hemp... She fit it but it was a bit bulky, she wasn't even 9lbs
I am going to be offering a Auction for the 1st Chunki-Night-E-Bunz at my store
River City Boutique
this will be a 12.00 auction!
I am going to be offering the Night-E-Bunz in Hemp and Bamboo - I will also be offering the Trifolding soaker alone so people who previously purchased ChunkiBunz can lay in their soaker for nighttime.
I just wanted to add per the FTC we are required to state that Bamboo fabrics are Rayon, I haven't changed any of my fabrics and most of these including the new roll I just got were purchased as Organic Bamboo Fleece, Organic Bamboo Terry and Organic Bamboo Velour. I will be listing that the diaper is made as Rayon from Bamboo. This is what I am putting for the fabric content. Please understand it hasn't changed as far as the feel, quality or absorbency goes.
Thank you for looking!
Janel